Discover more from Digital Liturgies
Evangelical reflections on theology, books, technology, and society from Samuel D. James.
Over 3,000 subscribers
For an Identity, Click Here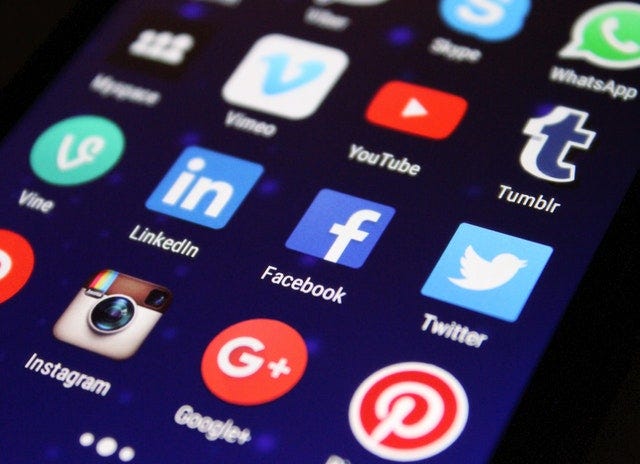 Welcome to the inaugural edition of my newsletter. Herein will lie various tidbits of words, pictures, links, and whatever else of delight and truthfulness.
---
"The online effect is where the transgender boom was born."
When you dig past the political posturing and culture war talking points on transgenderism, one thing you hear about again and again is the presence of social media in the lives of teens who report experiencing gender dysphoria. In his New Yorker column, Andrew Sullivan writes about the intense pressure that online trans communities put on teens to squash their reservations about "transitioning." Read this passage and then think about all the parents who bought laptops and smartphones for their (seemingly perfectly healthy) 12 year old sons and daughters:
But the data on transitioning in the past decade is startling. In 2009–2010, there were reportedly 32 girls and 40 boys referred to the center for treatment. Since 2018, there have been 624 boys and 1,740 girls, overwhelmingly in their teens. One explanation is that, as stigma declined, more transgender kids identified themselves as such. But the shift toward girls, compared with boys, suggests that something else may be going on. Why should the female share of transgender patients suddenly shift from 44 percent to 74 percent girls in a decade?

The women I spoke to said the internet, particularly Tumblr, was the key change. "The online effect is where the transgender boom was born," one argues. She and her brother got wrapped up in web subcultures in their teens, as so many now do. "I went trans online; my brother went alt-right," says one.
In March, a writer for Quillette interviewed Lisa Littman, a Brown University professor whose landmark research on "rapid-onset gender dysphoria" [ROGD] was censored by her own institution. Littman invented the concept of ROGD to help researchers understand why the last few years have seen a surge in reports of gender dysphoria among children and teens who've shown little or no previous signs of it. When asked what inspired her to investigate the potential role of "peer contagion" in transgenderism, here's what Dr. Littman said:
It's hard not to notice when a condition that was thought to be incredibly rare starts to happen in clusters of people who know each other. Parents online were describing a very unusual pattern of transgender-identification where multiple friends and even entire friend groups became transgender-identified at the same time. I would have been remiss had I not considered social contagion and peer influences as potential factors. It is worth noting that social contagion is not necessarily a bad thing per se. It simply means that behaviors or attitudes can spread through social networks.

When I evaluated the social-media environment, I found that there are many venues where teens can immerse themselves in a very specific narrative surrounding transition. Of course, sites where teens congregate—Tumblr, Reddit, Instagram, YouTube and the like—focus on plenty of themes that are unrelated to gender and identity exploration. But, in the realm of transgender identification, youth have created particularly insular echo chambers. And, although it's not uncommon for teens to engage with other teens online, I found the content of what was being validated and magnified—distrust of parents and mental health professionals and talking points to shut down the possibility of considering outside views—to be very concerning. The social-media environment seemed conducive to the mechanisms of peer contagion.
Look closely at some of the terminology in these two quotes. The woman in Sullivan's story says she was "wrapped up" in an online subculture. Dr. Littman says teens "immerse" themselves in "insular" echo chambers. How powerful is online life? How shaped can we be by the words we read day after day in the island of digital isolation? It is so powerful that it can convince us to do horrible, sometimes irreparable, things to others and ourselves, our own bodies.
How many insecure teens, already grappling with the awkwardness, frustration, and sexual curiosity that comes with the territory of adolescence, could log into Tumblr, watch pornography, read testimonies of gender transitions, watch more pornography, read more testimonies, and not come away influenced? The self-contained world of the internet is for millions of people nothing less than an alternate consciousness, a substitute liturgy of existence with its own logic, needs, beliefs, community, ethics, and idea of the good life. The promise of another, perhaps better, identity is at the heart of the formative power of online life. These teens connecting over gender dysphoria on Tumblr have not discovered something wrong with their anatomy, but something lacking in their sense of self. When Charlie becomes Charlotte, he's not just anybody, he's somebody…and his Tumblr community lets him know it.
I am convinced more than ever of this: There is inherent value in the physical and local that the digital cannot replicate, and cannot help but undermine. Digital identities are designed to be insular, cut off from the givenness of things. Digital epistemology is designed to resist expertise and objectivity, and to prioritize experiences and the intuition of the masses. In order to be healthy, biblical, reality-rooted people, we have to regularly counteract digital immersion with offline rhythms, just as we must regularly join the gathering of the local church in order to counteract the pressures and impressions of the world.
---
In other news:
"Teachers at the Margins," Alan Jacobs
As far as I'm concerned no one is better at the literary form of blogging than Jacobs. He does more in 700 words than most writers can do in 2,000.
---
Currently…
Reading: Prayer (Tim Keller) and On the Road with Saint Augustine (James K.A. Smith). Emily and I are reading the Keller book together. I remarked to her the other night that my evangelical upbringing gave me plenty of resources and motivation to read Scripture, but hardly anything on prayer. I'm grateful for Keller's encouraging words about why prayer is hard.

Listening: A lot of John Williams lately. Charlie (my 3 year old son) loves the Raiders theme music. Wise beyond his years!

Writing: Finishing edits on a book review for First Things.

Going: Louisville (to drop off the family at the in-laws) —> San Diego (Evangelical Theological Society)—> Louisville—> Wheaton.

---

The View From Here

I love looking at bookshelves. I'm afraid I have probably weirded out many friends by obsessing over their shelves during a visit. No explanation, I just really enjoy looking at bookshelves. So, I thought I'd share mine. I would love to see yours…send me a photo and I'll share some of what I get in the next letter.

---