Discover more from Digital Liturgies
Evangelical reflections on theology, books, technology, and society from Samuel D. James.
Over 3,000 subscribers
The Seasonableness of Things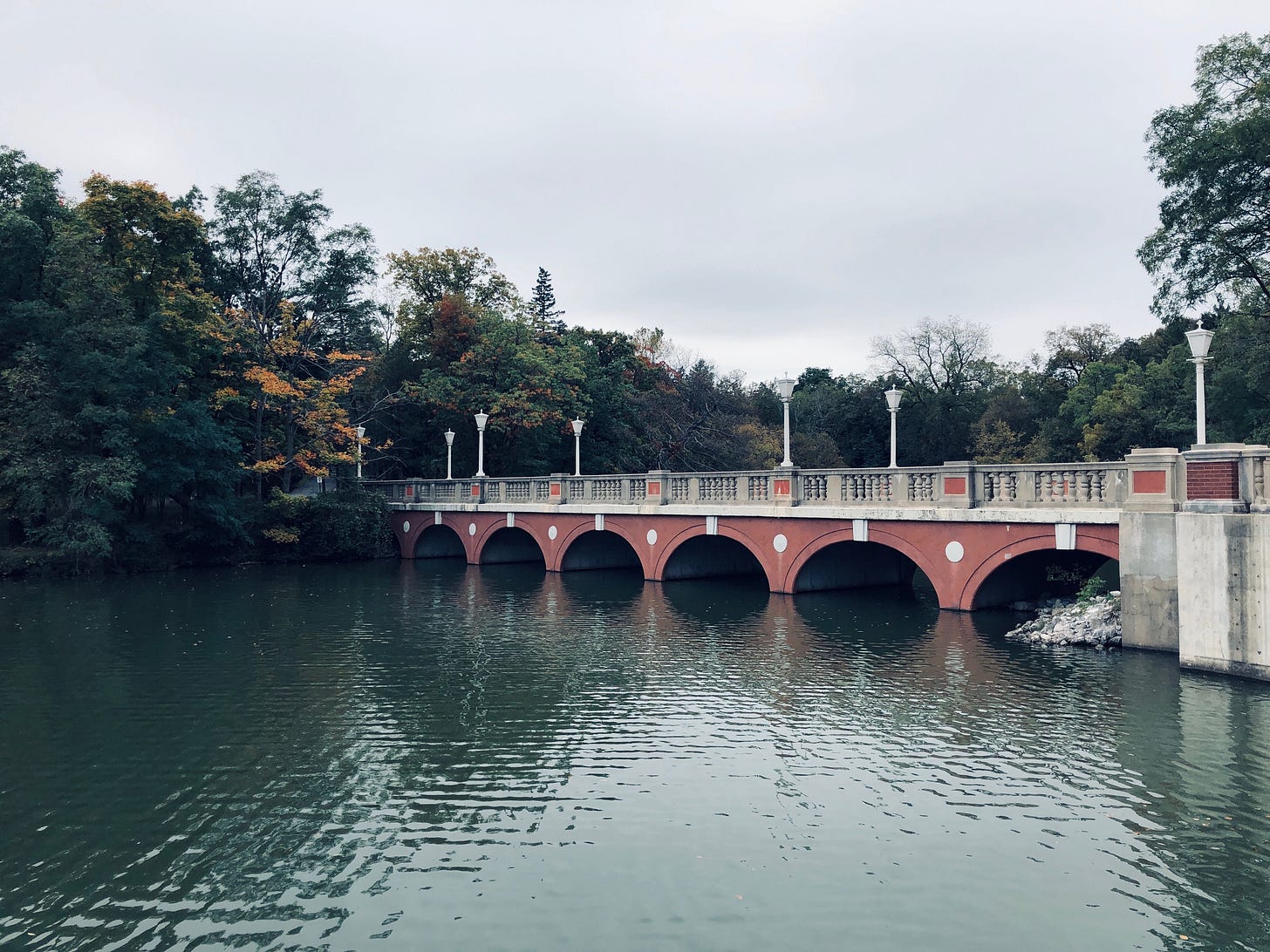 There are two principles that have become incredibly valuable to me as I've gotten older and everything, from jobs to relationships to amount of sleep, has been transformed. They are:
Life is seasonal.

Remembering this is the key to enduring.

---
Spielberg the Theologian
Remember that classic scene in Raiders of the Lost Ark when the ark of the covenant is opened and all heaven breaks loose. Of course you do.
Notice that seconds before the ark is opened, Belloq—Indy's primary antagonist and the Nazis' paid archaeologist—is dressed in the garb of the Israelite high priest. He recites something in Hebrew right before the lid is lifted. Know what he said?
Despite Belloq's odd pronunciation, regular shulgoers may recognize the words as excerpted from the B'rikh Shmei prayer traditionally recited on Sabbath and Festival mornings in front of a very different ark: the opened Torah ark.

"I do not rely on man, and I do not depend on any angel…but on the God of truth whose Torah is true…I rely on Him, and to His holy and precious name…praises."
I could be wrong, but this sounds to me like a bit of serious Jewish theology from Spielberg. It's not what's said, but who says it, and what eventually happens to him. By having Belloq cosplay as a high priest as the ark is opened, Spielberg is clearly reenacting a ritual close to the heart of Israel's history. More importantly, Belloq's priestly facade is a sham; he is a wicked mercenary at the service of an extraordinarily evil regime. But such a contradiction is also close to the biblical narrative of Israel's history, a narrative of God's chosen people's using religious jargon and ritual as cover for their unrepentant hearts.
The spectacular judgment that explodes out of the ark does not discriminate on the basis of ethnicity; both the French Belloq and the Nazi soldiers get BBQ'd. Rather, it discriminates on the basis of humble submission to God. By refusing to look at the angelic beings, Indiana and Marion obey God's ancient commands and demonstrate faith.
I have to believe that Spielberg knew that what his movie's climax was recalling.
---
Chick-Fell-A
Two quick thoughts about this story that's sure to keep Christian columnists busy for a few weeks:
1) "Betrayal" is a word that's really easy to say. Too easy. How many evangelical churches write the Salvation Army into their benevolence fund? Let's not make the mistake of thinking that holding the line against LGBTQ totalitarianism is the essence of Christian mission. It's not.
2) That being said, it does feel like this goes a long way toward confirming the problems of "woke capital." Question: Does a wealthy Christian-owned corporation have more in common with a wealthy non-Christian-owned corporation, or with a non-wealthy Christian? CFA might be giving us a honest answer.
---
The View From Here
In my last newsletter I gushed over bookshelves and asked for readers to send their own pictures. Several did. Thank you all! Looking through these beautiful shelves was a delight. I'll share some below: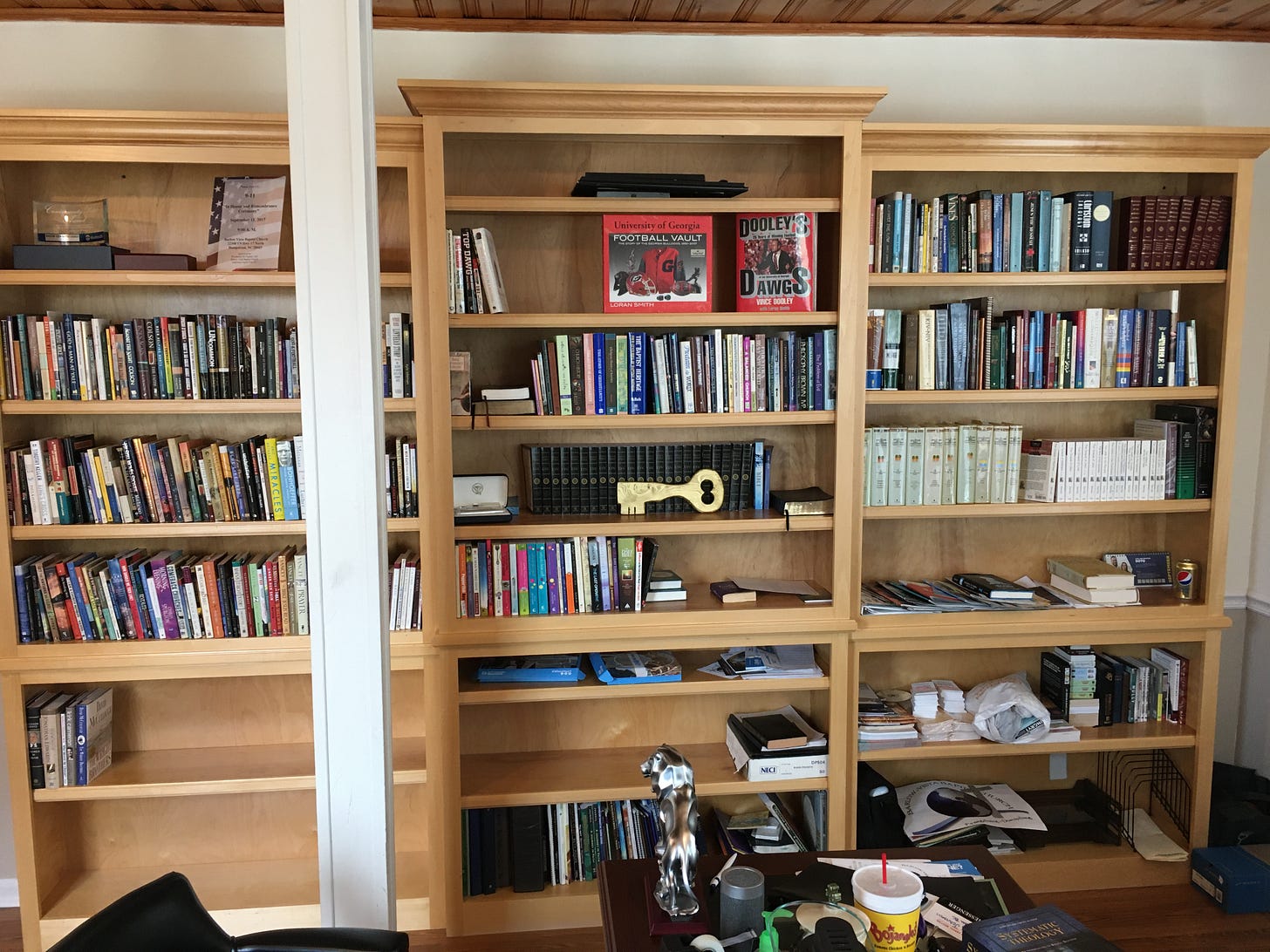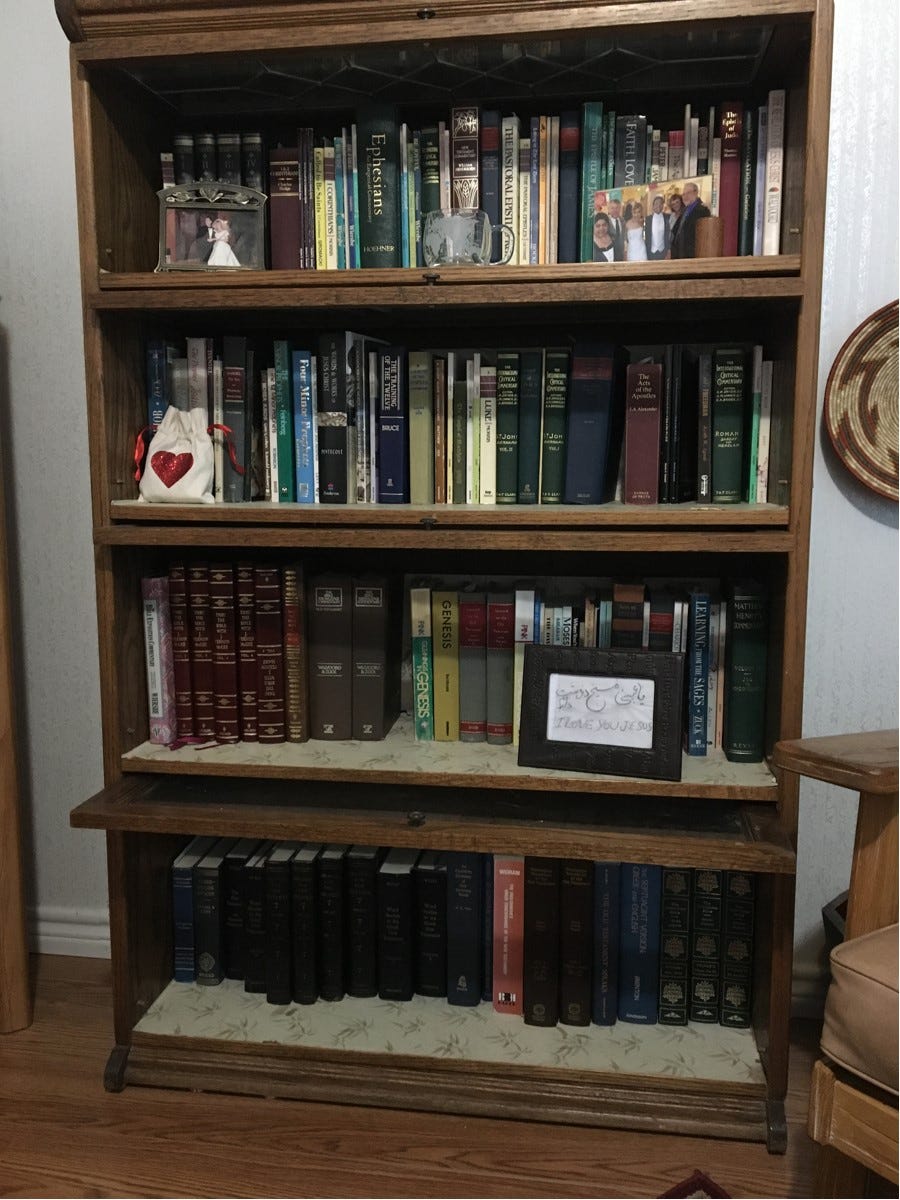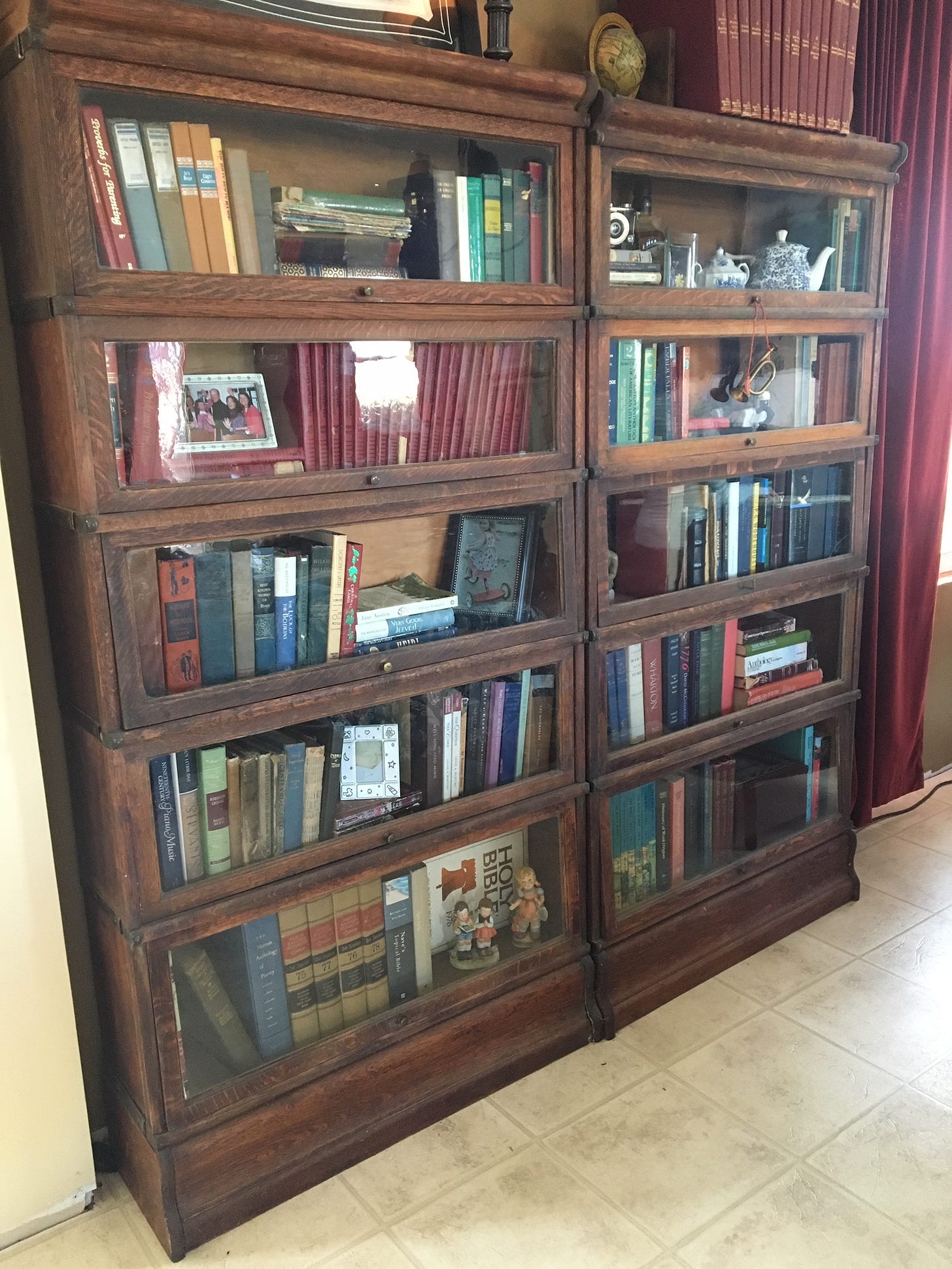 ---
Aptly Spoken
"Worship is not only doing what pleases God, but being pleased by what God is doing."—Jeremiah Burroughs
Sports Rants
The Rams are 6-4 but honestly I'd rather they miss the playoffs altogether than stumble into a miraculous wild card spot. This team would get obliterated in January, and it wouldn't really matter who they played.

A smart pro football team is going to draft Tua Tagovailoa, dislocated hip and all, top 3 overall. Better to miss because you overestimated the body than to miss because you underestimated talent that slaps you in the face.

The Bulls are a great example of why I find it hard to get into the NBA consistently. They're so, so bad. They were so, so bad last year, and almost everyone agrees they will probably be so, so bad, next year. Give me parity over that any day.
Finally, Brethren…
Tom Hanks seems genuinely decent.
Was cable TV better than the streaming wars?
Flashback: Self-help vs Christian wisdom.