Discover more from Digital Liturgies
Evangelical reflections on theology, books, technology, and society from Samuel D. James.
Over 3,000 subscribers
The Voice of QAnon
Evangelicals and the conspiratorial mind
The spies come out of the water
And you're feeling so bad 'cause you know
That the spies hide out in every corner
And you can't touch them, no—cause they're all spies
---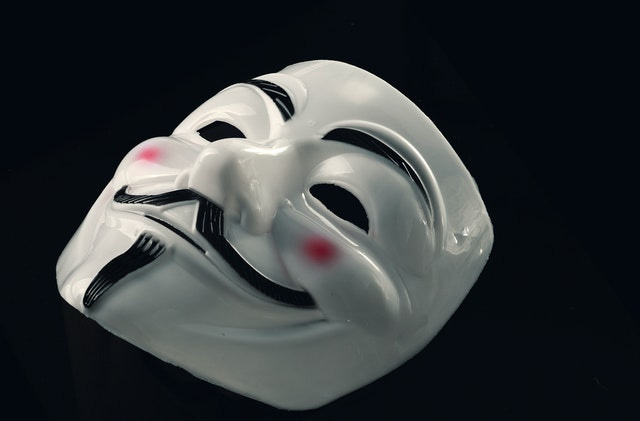 The Atlantic recently published a lengthy expose on the conspiracy theory community known as "QAnon." It is terrifying journalism, in part because Q himself (or herself, or themselves) has both a fanatically depraved imagination and impeccable marketing skills. But what most stands out in the piece is not Q, but Q's disciples. In fact, it's not really an essay about a conspiracy monger. Q is anonymous, digital, and therefore remote and almost beside the point. Q could be anyone. But the followers interviewed for the article are not "anyone." They have names, jobs, families, and what's more, they have religion.
What I took away from the piece is not so much that weird stuff happens on the Internet, but that evangelical faith has not provided a buffer against it. It's not that evangelicals are dumber or more liable to be conned that anybody else. I don't think that's true. What I do think is true is that gospel-believing Christians, to an unknown but real degree, are not less liable to be sucked into pizzagate than others. In other words, the Christians interviewed by The Atlantic could not reason from their faith to common sense. Rather, the opposite seems to have happened: Their Christian faith seems to have provided permission to engage in wild fantasies, rather than prohibit it.
This is the angle I'm most interested in. Believing Hillary Clinton could run a secret pedophile ring in a pizzeria (as the man at the beginning of the story did, a Christian) requires an epistemological collapse at almost every level. It's a collapse that is downstream from both individual and societal realities: low trust in public institutions, the hyper-democratization of information, culture war. What role does Christian faith play in thwarting this domino effect of corrupted and even violent disinformation? Is that even a question many evangelicals can answer?
But maybe our premise is mistaken. Putting the question this way assumes that QAnon is like a splinter in Christian mind, a foreign object that needs to be removed. But what if QAnon represents an entirely different faith? That seems to be the judgment of the journalist writing the Atlantic piece, Adrianne LaFrance. In QAnon she recognizes the familiar signs of a cult: an eagerness to suspend reasoning, a tight knit community that isolates its members, and a shared sense of "secret knowledge" and "us against the world."
There are signals that QAnon followers know theirs is the path of faith and not sight. When LaFrance asks one supporter whether there's any evidence to his theory about a political assasination, his response is: "Is there any evidence not to?"
The most head-turning quote in the piece, at least to me, was this testimony from a Christian Q enthusiast:
I feel God led me to Q. I really feel like God pushed me in this direction. I feel like if it was deceitful, in my spirit, God would be telling me, 'Enough's enough.' But I don't feel that. I pray about it. I've said, 'Father, should I be wasting my time on this?'…And I don't feel that feeling of I should stop."
This woman repeats the word "feel" five times in one paragraph. She doesn't mention Scripture: not any of the passages about cultivating wisdom, or love of neighbor, or God's sovereign rule of the world. What matters to her would be losing the desire to read QAnon, and because she hasn't lost that desire, it must be good for her.
This is a catatrsophic failure of discipleship. The question is why more evangelicals do not recognize it. If this woman had been talking about same-sex marriage in the exact same way as she was talking about QAnon, no evangelical living in the Bible belt would be taken in by it. A person who says they know same-sex marriage must be true and good because God hasn't told their "spirit" otherwise is mistaking their voice for God's. Yet the kind of evangelical unlikely to be dissuaded by the sexual revolution is nonetheless vulnerable against a political hatemonger. Are conservative, Bible-belt evangelicals stalwart against one species of heresy only because they are in the throes of a different one?
There's much talk nowadays about Christian nationalism. The idea is that figures like Donald Trump and QAnon represent a conscious exploitation of Christian belief that disregards Scriptural norms and is merely obsessed with recreating a white, mostly Protestant cultural superstructure, the kind of America that existed (at least on paper) right after World War II.
I think there's important truth in this. But for my money, it seems like what's being exploited in the American evangelical church at this moment is not so much a nostalgia for an older experience of America, but a thirst for the voice of God. The strongman politician preaches with a moral thunder that holds back, however briefly, that nagging suspicion that therapeutic, middle-class suburban Christianity is really the best that God has left us. The conspiracy theorist offers a compelling eschatology that contrasts strongly with the meandering moralism of many churches.
A common version of Christianity is one with no enemies, no meaning of history, and no atonement. These things, it is supposed, alienate modern people, who need encouragement and positivity in their marriages, jobs, and parenting. But perhaps the rise of QAnon and the throngs of professing believers who think God is speaking to them about poisonous vaccines and rigged elections are testimonies to how the human spirit will always reject, even if subconsciously, unreal theology. In the absence of trustworthy teachers the gospel-starved will gnaw on whatever they can find that tastes like creation, fall, and redemption, even if it be little more than warmed-over conspiracy theories.