Discover more from Digital Liturgies
Evangelical reflections on theology, books, technology, and society from Samuel D. James.
Over 3,000 subscribers
Things We Lost in the Lockdown
Well, friends, it's certainly been a while since this newsletter went out. The short story is that after a few volumes went out I got self-conscious about it and decided to stay blogging instead, and just let this newsletter kind of wither.
The long story is…the exact same as the short story.
But in April I decided to make a change. I'm taking an indefinite hiatus from regular blogging. But what I quickly discovered is that it's hard for me to take a hiatus from saying stuff. I'm not saintly enough for silence yet.
So, this newsletter is being resurrected. To what end? We'll just have to see! I imagine I'll use this space primarily to share the kind of thoughts that would have normally been blogged. But there will also be other interesting stuff to talk about, especially as COVID quarantine pushes all of us deeper into books, movies, music, etc.
---
Speaking of the quarantine, I wrote something about it. I am concerned right now that in America, our political class is not conscious of the spiritual or emotional losses incurred by shutdown. Everything is framed as a question of physical life vs economics. But this is incomplete.
Near the beginning of the coronavirus lockdowns I was cautiously optimistic that many Americans would emerge from the isolating limbo of social distancing with a greater, rather than lesser, desire for embodied community and analog life. Unfortunately, my optimism has flattened. I still think being locked inside with little else than social media and Disney+ is a powerful apologia for living above the blue glow of screens, but I'm no longer as confident that the current crisis will be turned for good in that way.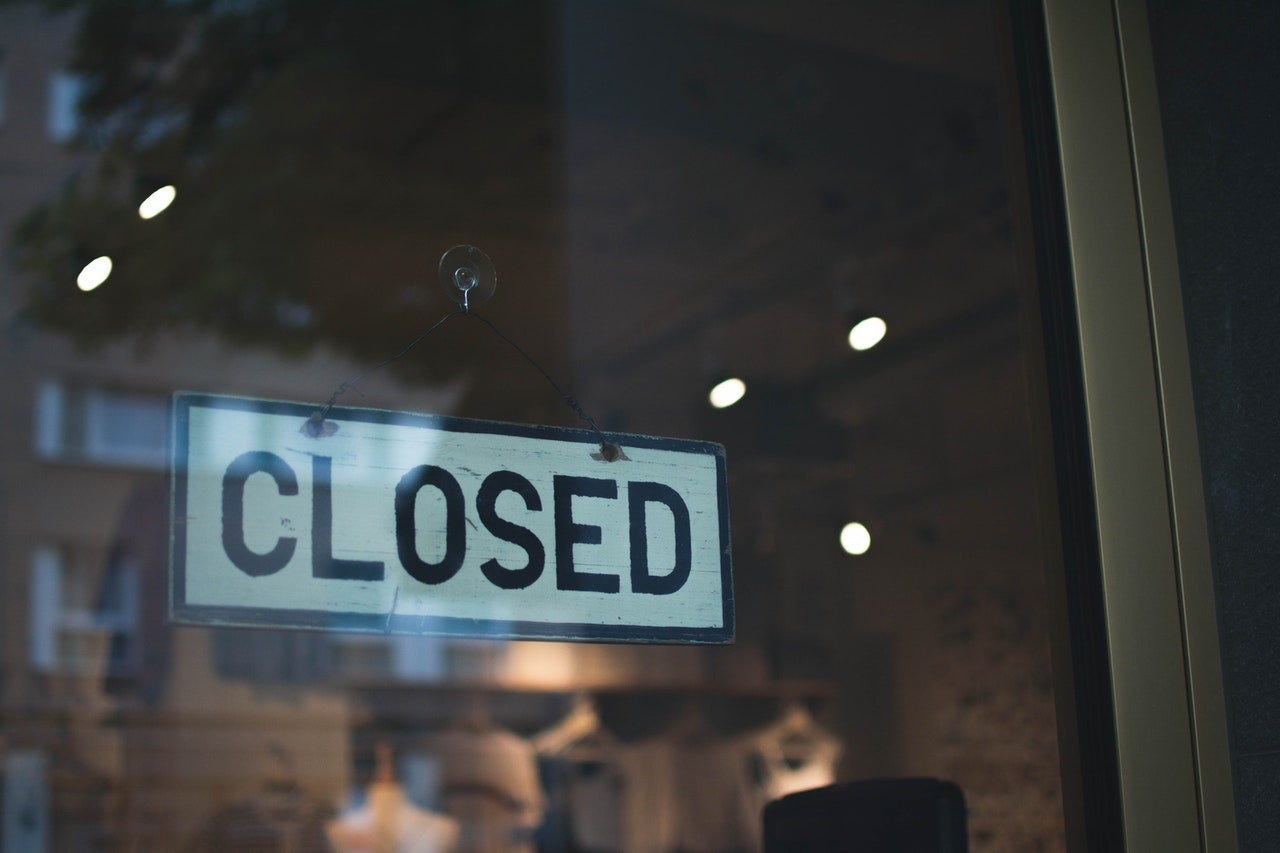 The reason has to do with the way that politicians, journalists, public health experts, and celebrity PSAs have seemingly framed the lockdowns. The language around what we are experiencing right now is extraordinarily prosaic. We are told continually that social distancing is "working," exhorted to "stay strong" and "stay home." Transparent attempts at empathy sound something like, "I know people are itching to get back to normal," or, "The warm weather is tempting, I realize." On the flipside, pictures of citizens gathering on the beach or at a house party are met with a moral condemnation usually only heard in the pulpit (where it's frequently critiqued, we might add).
In both the positive exhortations and negative rebukes, there is an unmistakable lack of lament. Governors encourage their citizens to remain patient, much like a parent might help an overexcited 5 year old wait to open Christmas presents until after the nativity story is read. Staying home is confessed to be "hard," but hard in the way that waiting in line is hard, or a long plane ride is hard. What you don't hear is a sober acknowledgement of the tragedy of lockdown. The language of lament is reserved wholly for the dead. The idea that we also ought to deeply mourn the loss of church gatherings, birthdays, grandparent visits, cookouts, and dinner parties appears to be lost on the most influential voices of leadership. These losses are talked about as if they are inconveniences. "Stay home, stay lives" is the mantra, but it defines "life" in a way that is at best woefully incomplete. Yes, we are saving life by staying home, but we are also killing life.
My point here is not to throw doubt on the wisdom of the lockdowns. The world was utterly deceived by one of its superpowers, and our country was unprepared and insensate to the dangers that appeared around Christmas 2019. In the viral onslaught that began in mid March, the only thing to do was to staunch the wound and try to stop the bleeding. Yes, and amen.
But it must be pointed out that the cultural and political narrative of the shutdown is disturbing. As the smiling faces of millionaires appear on TV to encourage and distract us, we tend to forget that what is happening to us is devastating. And if this devastation is mentioned at all, it is always understood as economic. The interpersonal devastation, the spiritual devastation, the devastation that attends depression and addiction and loneliness — that devastation is ignored, buried far beneath our cultural consciousness. Nobody wants to admit that they are waking up in the night wtih panic attacks they never before experienced. Nobody wants to admit that the lack of healthy rhythms and conversations and work is summoning up awful habits of consumption or vice that are all the more powerful for how they paper over the grief. Nobody wants to admit that they are really struggling with feeling alone and stuck.
This is a lack of lament. It is a feature of a society which fills every potential for silence with either physical or digital noise. American society is a restless one, a meditation-less one, and consequently often a lament-less one. We don't know how to lament. What is wrong with the world can be fixed, we think, through activism. Stay strong, we can protest or preach this injustice away. But what happens to people who have never been taught how to lament when lament becomes quite literally the only thing they can do? We are seeing the answer right now. They don't stop despairing; they only stop despairing publicly.
My fear is that our failure to lament the loss of our immaterial life suggests that we either don't truly feel the loss or we cannot identify it. I am worried that the reason our elite ruling class talks about enduring several more months of lockdown as if it were comparable to sticking to a new diet is that that is basically how they view life beyond the purely economic and purely entertaining. The enforced separation of family units may resonate no better in our suburbs than it did at the border. We don't know what life is about so we can't really tell when it's gone. I mean, we have our telecommuting jobs, we have our movies and Twitter and podcasts. What else really do we need?
If our elite ruling class really did understand the human cost of quarantine, not only would it talk about endurance far more shamefacedly, it would stop locating the burden of rescue on the American people. Instead of assuming that vaccines and therapeutics and incremental re-openings are untouchable, metaphysical realities that cannot be affected or sped up, journalists and politicians alike would narrate this shutdown with a far different posture. They would write and speak as if state and federal governments have a running clock on their hands before mental health issues and economic desperation motivate people to do their own risk assessment, and try to reopen their own lives. The burden would not be on ordinary people to be infinitely patient while the expert class figures out what to do in which order. The burden would be on the experts to figure out how to save physical life as ordinary people begin to save their spiritual and emotional lives.
Again, my point is not that we ought to abandon anything currently being done. I am for mitigation. This is a deadly virus that destroys young bodies. We are and have been lamenting the stunning loss of life all around our world. We will continue to grieve. But the grief is incomplete as long as we exercise a soft denialism about what we are losing, about what is happening to our hearts on a daily basis and the sufferings likely to keep coming even after a medical breakthrough.
Recovering that grief must happen if we're to emerge from this nightmare as anything other than emotional cadavers, socially distanced from others and from ourselves. What is unwept will be unhonored.